Guy Sebastian's former manager, Titus Day, has been found guilty of embezzling some, but not all, of the money the singer claimed he owed him.
Key points:
A decision on Day's bail will be made tomorrow.
He was charged with more than 60 felonies and convicted of more than 30
Judge Tim Gartelmann SC described the trial as "long" and "complex"
In a trial that lasted nearly two months, the New South Wales District Court heard allegations that Sebastian was owed around $900,000, after being managed by Day for more than a decade.
Sebastian gave evidence that Day controlled almost every aspect of his professional affairs, including contracts.
Day, 49, faced dozens of charges but denied any wrongdoing, saying Sebastian owed him money.
He was found guilty of more than 30 counts, but acquitted of others.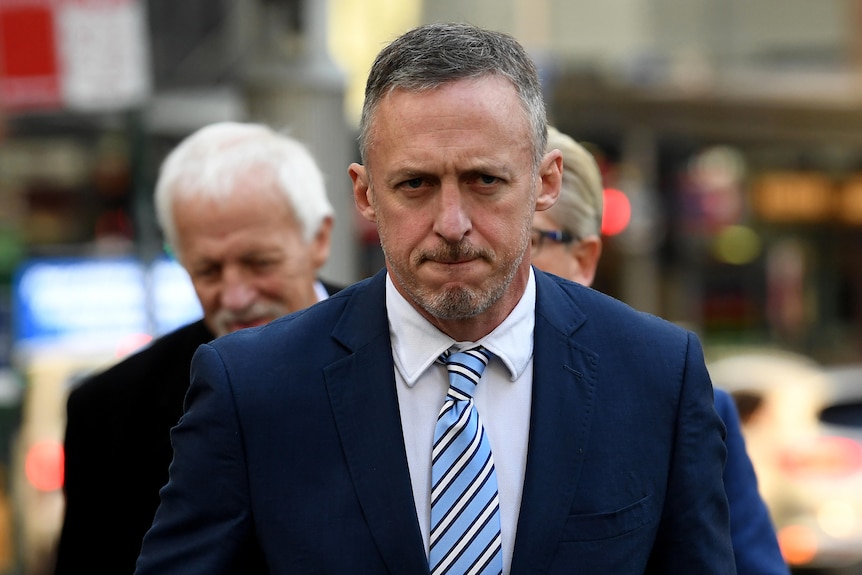 The trial has been plagued by delays, including the death of the first judge, Peter Zahra SC, and some jurors falling ill.
The singer also contracted COVID-19 during the process.
Bank records and emails related to merchandise fees were presented as part of the trial, while evidence of events at which Sebastian performed, including a Taylor Swift concert, was also provided.
Judge Tim Gartelmann SC thanked the jurors for their service.
Their deliberations began last Thursday.
"It must be recognized that they have played a fundamental role in our administration of justice," he told them.
"I recognize the pressures he has faced in this particular trial.
"The trial has been complex and long with many interruptions.
"I thank you on behalf of the community.
In seeking to have Day's bail revoked, Crown prosecutor David Morters SC told Judge Gartelmann that the former manager was likely to get a prison sentence.
"The whistleblower put his trust in his manager and relied heavily on the violator to properly account for the money," Morters said.
Judge Gartelmann adjourned the court session until tomorrow morning, when he will rule on Day's bail.
Aware , updated