Chris Pratt returns to the small screen in his first television role since Parks and Recreationfor the Prime Video thriller terminal list.
The star told Today's Brooke Boney that he was drawn to the role of Navy SEAL James Reece because it was "totally different" from anything he'd done before.
"I've been doing this for over 20 years and I'm always eager to learn, continue to grow and challenge myself," Pratt told Today.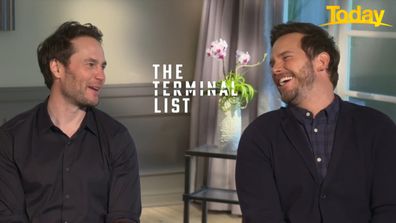 READ MORE: Fans got their first look at the new Hocus Pocus sequel
But when Brooke brought up Pratt's flatulence on set, which she has shared with fans on her social media accounts, the conversation quickly went south, leaving Pratt and co-star Taylor Kitsch hysterical.
"In Australia, we're having a little bit of a gas shortage here right now, so I was hoping you could come over and help us because I know you're making a lot of gas right now," Brooke said with a smile.
"Come, we can arrange a special visa."
The puncture left Pratt and Kitsch literally cracking up and Pratt let Brooke know that depending on the wind speed, her next fart should reach her in about 10 minutes.
"I knew that was going to bite you," Kitsch told Pratt.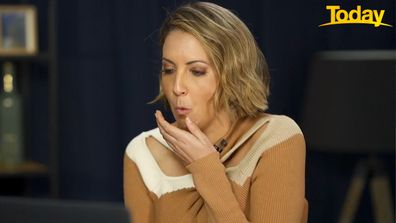 READ MORE: Relive Australia's historic first birth on live TV today
But Brooke could see that Pratt was in on the joke and decided to take it one step further, suddenly beginning to feel nauseous during the interview.
"Guys, I don't think we have time, but Chris just got here, he's here, I need to order a gas mask or something," he said.
"I have to put on some PPE, I have to get out of here.
"Did you eat peanut butter recently?"
The energy between the two was absolute gold with Kitsch laughing and saying, "This is amazing."
"That's peanut butter protein powder, that's what you're catching Brooke," Pratt replied.
"It's not a big deal, I work out a lot. I drink a lot of protein shakes."
See how the entire interview turned into hysteria in the video above.
Join the Today Show family for a chance to win great prizes by signing up for our weekly newsletter, sent right to your inbox every Wednesday with a special message from Karl and Ally. You can register for free here.