The guide to good food is back and our hard-working team of reviewers (yes, it's really hard work) are reviewing restaurants for months. One of the many pieces of advice I give to new critics is to always go to the bathroom. They look at me like I'm a little crazy, and after 30 years of reviewing restaurants, I probably am. But there is methodology in my madness.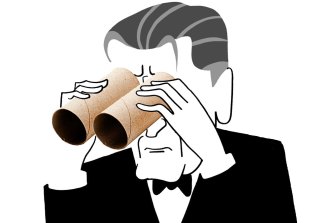 Charging
By taking the long way to get to the restrooms, going in and out of as many tables as you can, you can see what everyone is eating. It's like looking at an image menu. It is possible that you will see the same plate of food on all the tables and deduce that it is the star dish of the place.
You may see spaghetti swimming in too much sauce, or someone may try and fail to cut your steak. The tables may be empty, but without dirty plates and glasses, or filled with people eagerly awaiting food that has not yet appeared.
All those clues, all that information, and you can go to the bathroom. But still no respite. While you're there, you'll soon find out if the management is as good at keeping the back of the house in tip-top shape as the front. On the way back (especially if you do engineering to "get a little lost"), you might get to see the kitchen, or peek into the courtyard, or peek into the storage room.
You feel better about the environment, the working conditions of the staff, even the quality of the brands of cooking oil and tomato juice, and the 15-liter barrels of cooking wine. Nosy, yes, but I see forensic science as part of the job. He does not use that information in the review, but does take it into account when considering his own experience.
Charging
To that end, I'd give any diner the same sort of advice about going to the bathroom (but maybe not getting to forensically investigate the deposit). At the very least, he'll have a much better idea of ​​what to order.
Mind you, once this is out, everyone who gets up and goes to the bathroom will be treated like a restaurant critic. Which, of course, is exactly how they should be treated in the first place.